If you've been with Birch for long you have probably spotted a wide range of cheeses available in the shop. And if you are like some of us, you may have passed them by simply because you didn't know what to do with them. Thanks to Participant Sarah, we have a perfect inspiration…CHEESEBOARDS!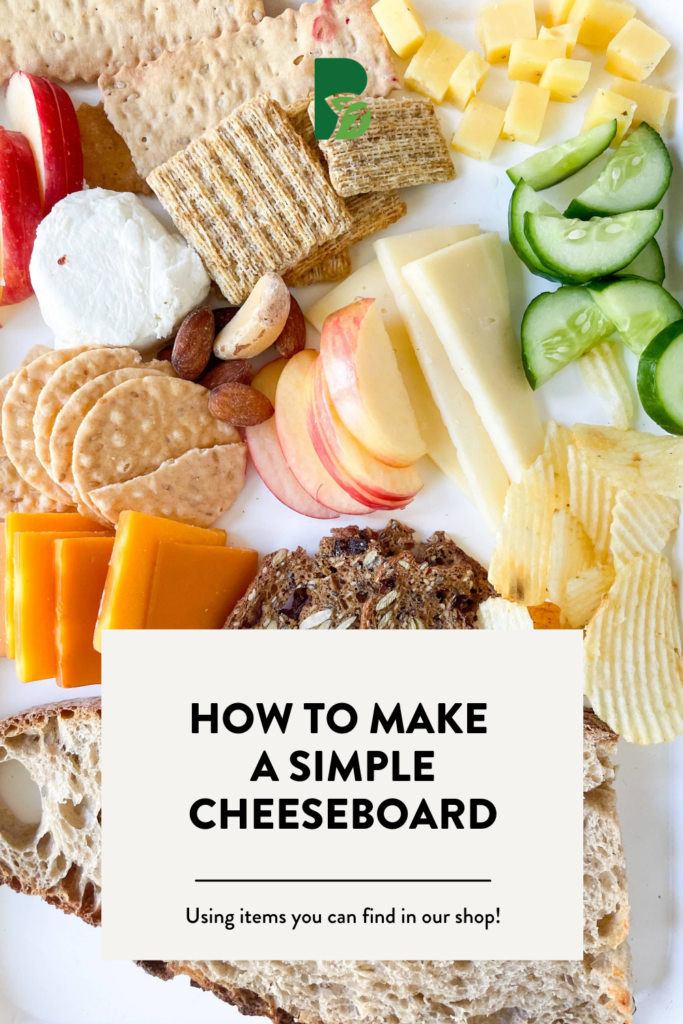 Cheeseboards are incredibly versatile and customizable to your needs and preferences. You can make them plentiful and ready to serve the masses, or simple and built for a solo night in. There really isn't a wrong way to prepare a cheeseboard. 
With the challenges of the last couple of years, most of us have had to cut back on spending, especially when it comes to eating out with friends. Sarah found that she was able to create cheeseboards using the cheeses, fresh fruits, an array of crackers, olives, nuts, and other delectable nibbles she found at Birch. Then she was able to enjoy time with friends in a new way. 
"I started making these boards regularly whenever my friends and I would get together. Not only did the entertaining costs sink to almost zero, grateful friends would fill in the rest with fresh flowers, wine and dessert."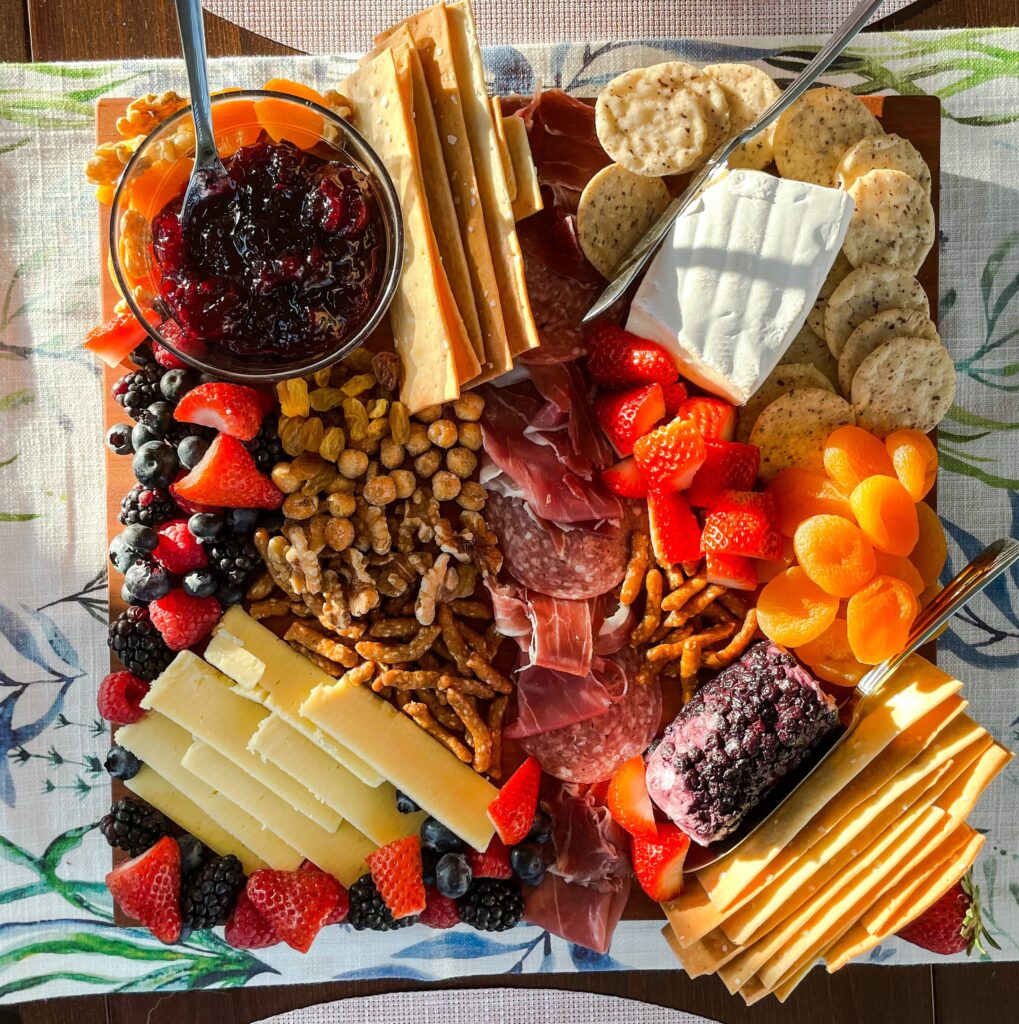 If you like things mapped out a bit more, you can find some more ideas from Boursin's Co. Generally, you will want:
3-5 different cheese types (you can use hard and soft cheese for more variety)
2-3 types of nuts or seeds
2-3 sweet items (like fruit, dried fruit, or even chocolate)
 2-3 types of bread and/or crackers
(optional) If you aren't vegetarian then add in some sliced deli meats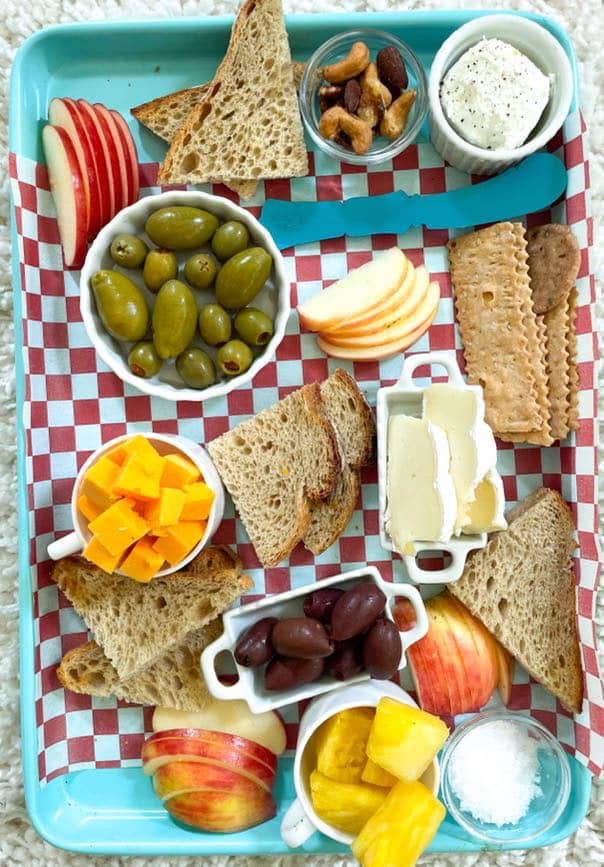 You can make each cheeseboard fit your vibe or the mood of the event by making it more or less casual based on the cheeses you use and the items you choose to accompany them. If you are making a board for kids you might just use cheddar, gouda, and mozzarella. Then add in apples, grapes, black olives, and crackers (skipping the nuts and seeds based on the children who will be partaking). For a group a bit older you can lean into "fancier" cheeses like brie, gruyere, and a blue cheese. And then vary the other items more widely than you would for children.
If you are missing items, you can have your guests help out by bringing an item or two to add in!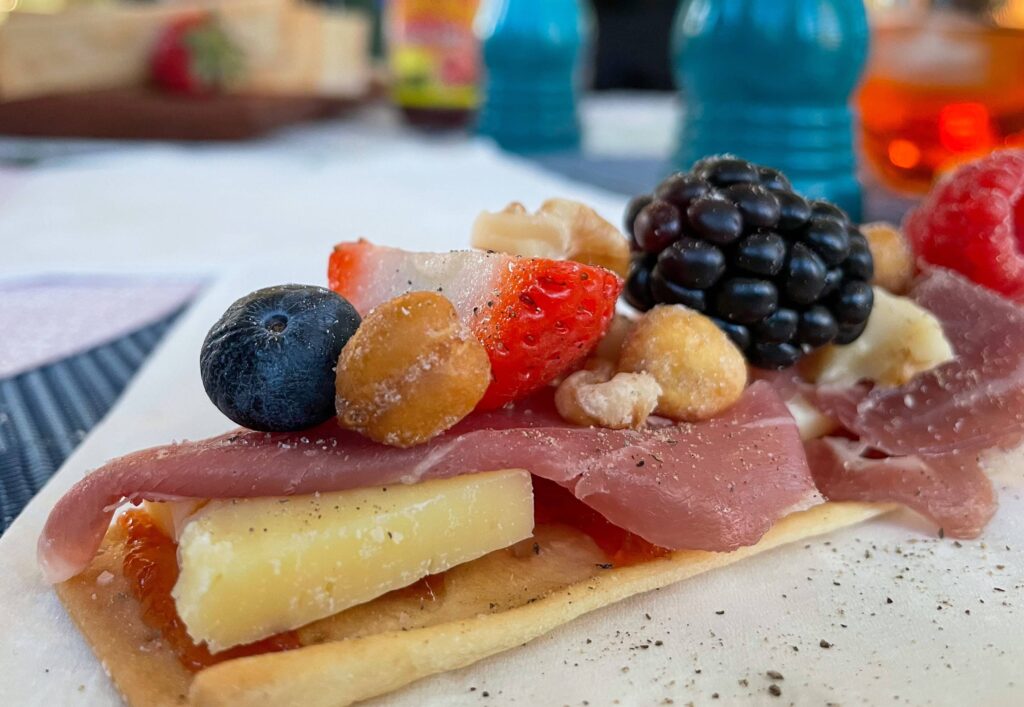 If these weren't enough to inspire you to here is one last idea from Sarah:  
"One of my daughter's favorite lunches is now one of these — we call it our portable picnic. They are both opulent but healthyish (with a profusion of fresh fruit or crudites balancing out the small amounts of cheese), can be pulled together in minutes and always feel like a wonderful (yet nearly free!) treat."
Calling All At Home (or outside of the Home) Chefs and Cooks
Do you enjoy experimenting with new recipes? Or maybe you stumbled upon a delicious combination of foods that you are itching to tell someone about?  If you have simple recipes or food inspiration ideas to share, we are ready for them! Just email steph@bcsi.org or contact us here.
———-
Never heard of Birch Community Services?  Find out more about this great program and if it's the right fit for your family!