Did You Miss the Event on September 17?
SIT BACK AND TAKE SOME TIME TO EXPERIENCE THE EVENT THROUGH THIS WEBPAGE
Almost 500 people gathered to Saturday, September 17 to celebrate 30 years of Birch Community Services serving the community. 
More photos will be available next week!

Past and present participants came together and created a beautiful mural depicting Birch's timeline. Event attendees placed sticky notes on the timeline on the year they first heard about Birch. This mural is a new permanent piece of art on the east wall of the warehouse and will be seen daily by shoppers. Click here to view the contributors. 
SUZANNE BIRCH SHARES HER STORY
Take 10 minutes to sit back, relax, and watch Suzanne Birch recount how Birch Community Services originated. Click the video, below. 
Guests toured the warehouse and spun the wheel of LIFE at 11 different stations. They learned facts about Birch's history and earned LIFE money to enter to win prizes! 
Click on a category below to see the table displays. For more information about each category, click on the "Fast Facts."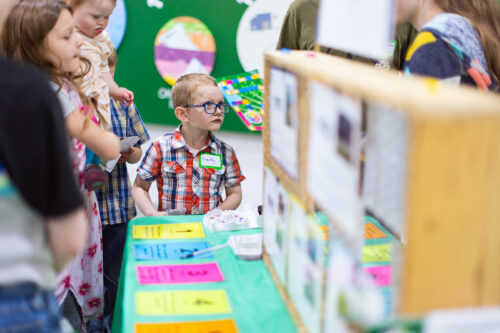 Prayer continues to play a major role at Birch Community Services. A prayer and praise station was present at the event. If you would like to be added to our list to pray for the requests left, please email valerie@bcsi.org. 
Click on the 3-minute video below to hear from current and past BCS families. 
For 30 years, Birch has navigated how to best serve families who are living paycheck to paycheck. Participant Service Fees cover 65% of operating expenses. The remaining 35% and special projects are funded by generous donors. 
We received a $100,000 from Metro earlier this year. Now we need to raise the remaining $75,000. 
The first $1,300 donated to warehouse supplies after the event will be matched! Help BCS purchase new racking, shelves, and general supplies to help families have the best possible shopping experience.
Donate to General Operations, and Birch will put your money where it is needed most. Thank you for your support! 
THANK YOU FOR PARTICIPATING IN OUR EVENT RECAP!