The Sustainable Families Program
Over sixty percent of Americans are living paycheck to paycheck. These families are working, but still struggling to make ends meet. Whether through jobs that don't provide livable wages or living under a cloud of debt, these financial burdens keep hard-working families from being able to get ahead and put them at risk for short-term food insecurity and long-term stagnation. 
Give $80/month in program dues
Serve at least 2-hours per month in the warehouse
Meet one-on-one with a Financial Literacy Counselor
Enroll in the 4-session re$tart course
Receive access to weekly "shopping" trips in the warehouse, taking home an average of $1,400/month in food and household items
To remain eligible, all families must:
Have at least one household member working or actively looking for work
Practice our Cultural Values
The gap between the poverty line and a living wage is increasing every year and working families are falling through the cracks.
Helping Other Non-Profits
In addition to aiding families who are enrolled in the Sustainable Families Program, Birch gives food, clothing, and household items to 70 other nonprofit organizations and food pantries weekly. 
From 1992 to the present day, we strive to be good stewards of everything that we have been entrusted. Every member of the Birch Community from our employees and participants agrees to practice our seven cultural values: 
Relationship-Focused. We create value for others in a supportive community that fosters inclusiveness, true belonging, and acceptance.
Respect and Integrity. We model a culture of honesty, grace, and dependability.
Teachable. We promote combining self-awareness, ambition, curiosity, and guidance in the strive towards growth through success and challenges. 
Gratitude. We express appreciation for the opportunities provided and the benefit of our community. 
Safety. We empower responsibility to take a knowledgeable, deliberate, and mindful approach to a holistically safe environment. 
Solution-Oriented. We encourage a community that works humbly and collaboratively to provide creative strategies to problem-solving. 
Celebration. We pause to reflect on successes and setbacks and rejoice in our collective growth. 
Read Our Complete Cultural Values and Principles
Our Commitment to Diversity, Equity, and Inclusion
Birch Community Services is here to serve our whole community and we celebrate the diversity of each of our participants (now and in the future). As an organization, we value the varying perspectives and thoughts of others so we can continue to grow and meet the needs of each area of our community. We are committed to learning and growing as we seek to make Birch a safe and welcoming space for everyone regardless of age, race, nationality, gender, religion, sexuality, or ability.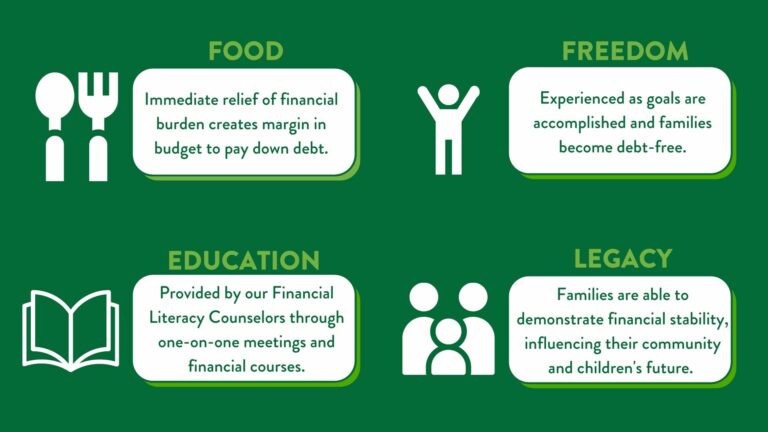 Families regain the freedom to pursue goals that move them away from the cycle of poverty to self-sufficiency, resulting in a positive legacy passed onto their children. 
A theory of change based on a dignified, holistic approach
At its core, BCS' unique model of service delivery is founded on a belief that true charity comes from empowering each individual to restore his or her capacity to be self-sufficient, and that the most effective way to accomplish this process is within the context of a community where participants work together to attain their goals.        
Efficient redistribution of market surplus


What local producers of food and other staples consider as "excess inventory" is also the means for working, struggling families to meet their basic needs; BCS is the vital connection diverting those products that would otherwise be added to landfills to the pantries and closets of people who can use them.

An operational structure that is sustainable because it is mostly internally supported


Since many operational functions are carried out and funded by program participants, the BCS model is able to sustain itself with a much smaller proportion of external cash revenue (in the form of individual donations and grants) than most nonprofit organizations. The organization is staffed by a dedicated group of 16 full-time equivalent employees—a fraction of the number of paid personnel at other nonprofits of BCS' size and impact.
Birch's Sustainability (2022)
Participants and Volunteers Account for 60% of the Labor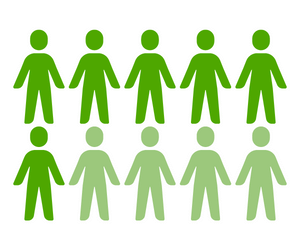 We are 60% Self Sustainable Through Program Dues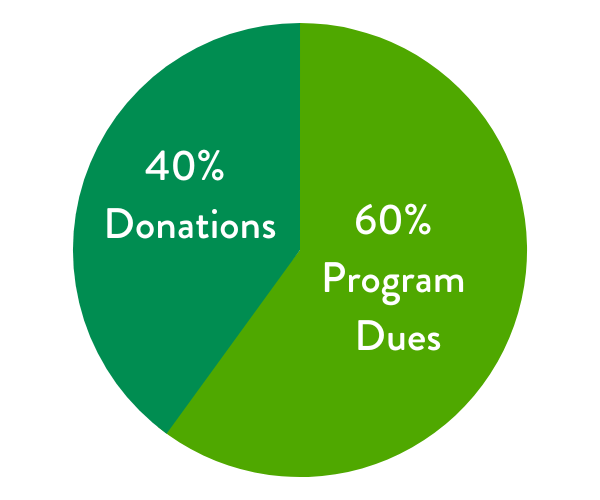 Birch Community Services began in 1992 with a donated bag of squished bread on the front porch of Barry and Suzanne Birch. They shared the bread with some single moms and other families in need in their neighborhood. Within the following weeks, other food retailers who had heard of the Birches' spirit of giving were donating their surplus for re-distribution by the Birches to a growing number of needy families. The organization has steadily grown to become one of the largest food-distribution programs in Oregon, and has been within the top 25 organizations in the Portland Business Journal's annual list of "Top 100 Portland Non-Profits."
Learn More About BCS History
Barry Birch, the beloved co-founder of Birch Community Services (BCS), passed away on March 31st, 2015.  Read more about Barry's life.
Read the complete story of The House of David November, 1995.
Read the complete story of A Decade Of Gleaning September, 2002.
Are You a Good Fit for Birch?
If you're ready for an accountability-based program, apply below!