BCS is a place of empowerment, achievement, purpose, and hard work. Birch helps families find their success through serving alongside each other, attending financial classes, and sitting down for regular one-on-one meetings with a Financial Literacy Counselor.

"We appreciate the focus on family values and goals, then fitting our finances to support that vision." — BCS Participant
All BCS Participants Must 
Have at least one family member working or actively looking for work

Pay $80 each month
Volunteer each month
Meet with a Financial Literacy Counselor at least twice a year
(you may schedule more meetings)
Attend our 4-session re$tart financial course
Demonstrate and exhibit BCS Cultural Values and Principles
Please visit the Birch Community Services Resource Center. The link is provided to you through the weekly email. Contact bcs@bcsi.org for more information. 
On the Resource Center, Families Can: 
Schedule a shopping time
Schedule a volunteer shift
Schedule a financial meeting
Sign up for classes
Pay monthly service fee
Refer friends to BCS
and much more!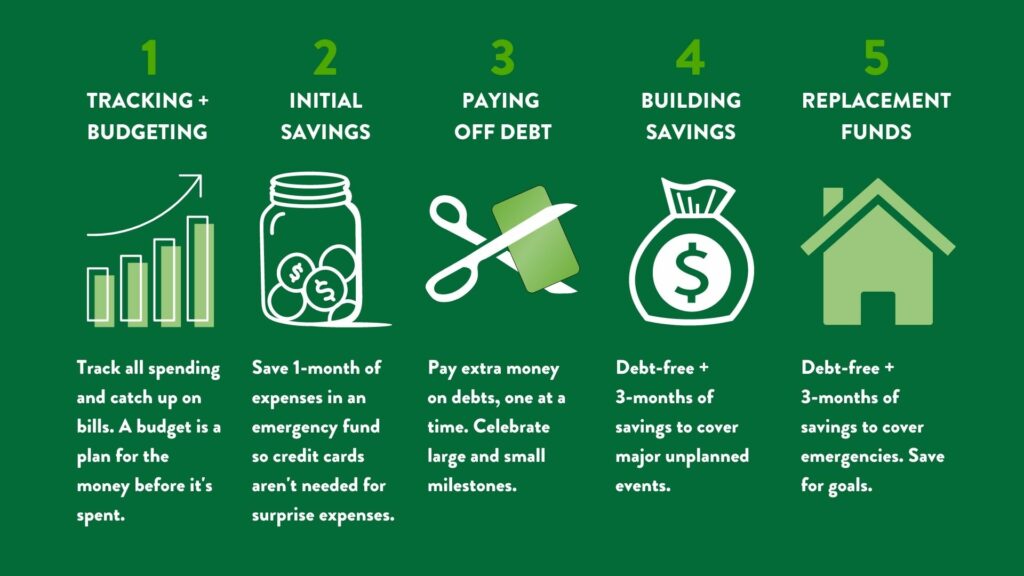 Financial Literacy at BCS
We guarantee to create margin in your budget by providing you weekly groceries, and meet with you regularly to provide the tools you need to create a Family Vision to achieve your financial goals.
Every family is required to meet with a financial counselor twice annually. Their goal is to:
Give guidance on how to best navigate your family's season of life

Help think through financial decisions

Advise on how to best use the BCS program
Be a resource
If you are a two-partner household, it is recommended that both partners meet with a financial counselor together.
"I originally did not want to take [Re$tart] because I thought it was pointless for us. I thought we were going to be broke forever and there was no hope of financial freedom. After this class, I feel so encouraged and knowledgeable. Now we can start controlling our money and actually make headway for our dreams."
Every family has access to financial classes throughout the year. Upcoming classes are shown on the right. Please sign up today to reserve a spot. All courses will be on Zoom until further notice. 
Birch Course Offerings: 
4-Session re$tart Course (required) 

Paying for College Without Debt

Estate Planning and Wills

Social Security, Disability, and Medicare 

Teaching Kids About Money
All BCS participants are required to complete the re$tart course in the first year of participation. Whether you're single, married, divorced, or widowed, there should be applicable advice and information for all seasons of life. 
Topics Include: 
Family Vision and Goals
Financial Institutions and Credit
Insurance
Debt Reduction
Savings
Family Meetings
Record Keeping and Budgeting
Communication 
Financial Freedom
Couples are encouraged to come together and approach this as a team. Teenagers and other household members may also attend. 
If you have questions, about the program, this is a great place to start.
All BCS families volunteer monthly as valuable community members. 
Learn about the Birch Teaching Gardens.