The holiday season is approaching and the excitement is building! By aligning your holiday spending with your Family Vision, you can create a meaningful and financially responsible holiday season that reflects what truly matters to you and your loved ones. 
The festive celebrations.
Time spent with loved ones.
The joy of giving gifts.
All of these things create an atmosphere of warmth and happiness. However, amidst all the merriment, it's easy to get carried away and overspend, leaving you with a bloated credit card bill and financial stress come January. With some careful planning and a little bit of discipline, you can navigate your way through the maze of holiday expenses while still enjoying the magic of the season.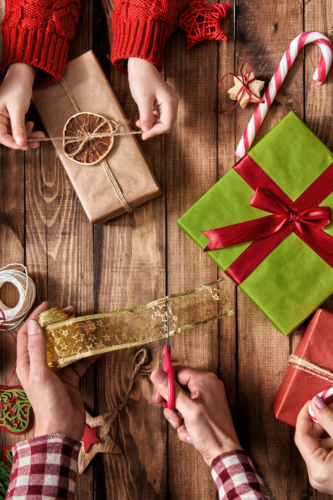 These 5 steps will guide you toward a stress-free holiday season by empowering you with the invaluable skill of holiday budgeting.
Review last year's spending. Think back on last year and what you want to do differently. Maybe you overspent, maybe you forgot some things, or maybe you didn't budget at all. Make note of the things that worked and the things that didn't work.

By looking back, you should have a better idea of where to start with this year's budget.

Make a list, check it twice! Your list should include anything you think you will be spending money on like gifts, meals, events, experiences, etc. Start by writing down all the people you want to give gifts to: family, neighbors, friends, teachers. Then think through all "extra" things like holiday meals, events, baking, decor, and travel. You'll want to include anything on your list that is outside of your normal budgeting categories. Once you've made the list, be sure to revisit it after a few days just to make sure you didn't forget anything!
Don't forget the small stuff. Do you need to buy stamps for the holiday cards? Candy for the trick-or-treaters? Stocking stuffers for the kids? Extra food for the out-of-town guests? Gas money to get to Grandma and Grandpa's house? The small things add up and can wreak havoc on your budget. Take some time to really think through all the details.
Do it debt-free! Now is the time to determine how you are going to pay for the holidays. Going into debt or spending your emergency fund is not going to serve your family. Spreading the expenses out over the next few months can make it easier to manage. Cutting down other expenses, selling items, or working a side hustle can also help. Let your Family Vision guide you to make financial decisions that align with your values.
Be realistic. It's time to be honest with yourself. If looking at your list overwhelms you, consider simplifying it. If there is not enough money to cover all your expenses, this is the time to eliminate some things or get creative. Remember, a gift does not have to be expensive to be meaningful. By starting early, you have time to tweak your list to fit your budget and values.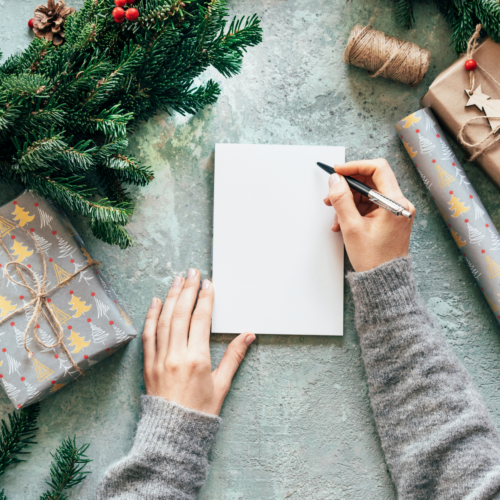 Let's kick-start this holiday season with a solid plan that will help you navigate your way through the trick-or-treats and holly wreaths without compromising your financial well-being. Get ready to take control of your budget and embrace the joy of the season, all while keeping your Family Vision at the center of your finances.