Are you in a dinner rut and need a quick, crowd-pleasing meal to serve your family?  Having ramen for dinner is a simple solution that is not only easy but incredibly versatile.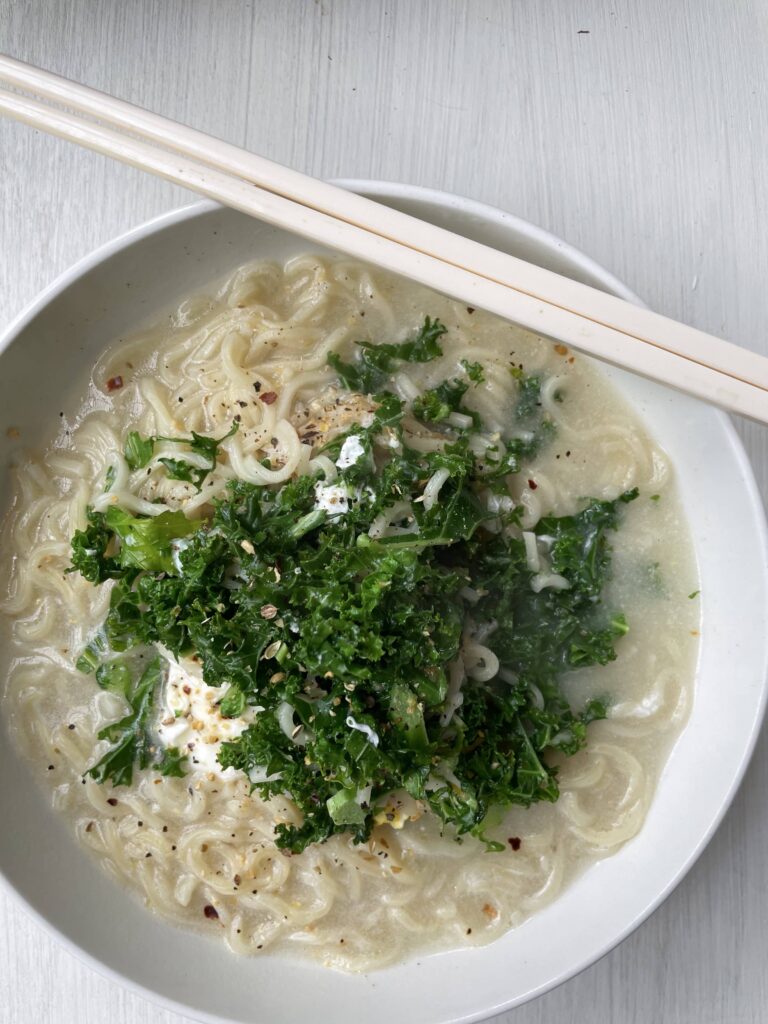 Our always creative Participant Sarah has done it again with this easy to personalize dish that is sure to become a favorite in your household too!
"Is it one of the nights you feel like you're in a cooking rut and you don't have the time or energy for a lot of prep work? Good news. Faster (and remarkably cheaper) than a take-out run is a round of hot noodle bowls for the family. Start with your favorite noodles (I usually go with ramen or Udon and chicken stock, almost always available at BCS) and I add in whatever protein I have leftover (perhaps shredded chicken or I top each with a freshly fried egg). Lastly, I swirl in whatever veggies I've picked up at Birch (shredded kale, asparagus, or broccoli being our favorites) and let everyone in the house customize it with fresh herbs, citrus, hot sauce, and garlic. Ten Minute Pantry/Fridge Clean Out for the WIN."

The awesome thing about a dish like a ramen is that you can use whatever you have on hand. Whether you have leftover noodles from your stir fry or extra tofu now that you know how to cook it up right, you can add in new flavors and herbs based on what you have that week. This means that even if you have a ramen dish every week, it will still taste different! This makes it the perfect meal for getting out of that cooking rut as you explore new tastes and flavor combinations.
Calling All At Home (or outside of the Home) Chefs and Cooks
Do you enjoy experimenting with new recipes? Or maybe you stumbled upon a delicious combination of foods that you are itching to tell someone about?  If you have simple recipes or food inspiration ideas to share, we are ready for them! Just email steph@bcsi.org or contact us here.
———-
Never heard of Birch Community Services?  Find out more about this great program and if it's the right fit for your family!