Feeling hungry or thirsty is a sign from our body that we need something! But how do we experience hunger or thirst, and how do we know when we've met those needs?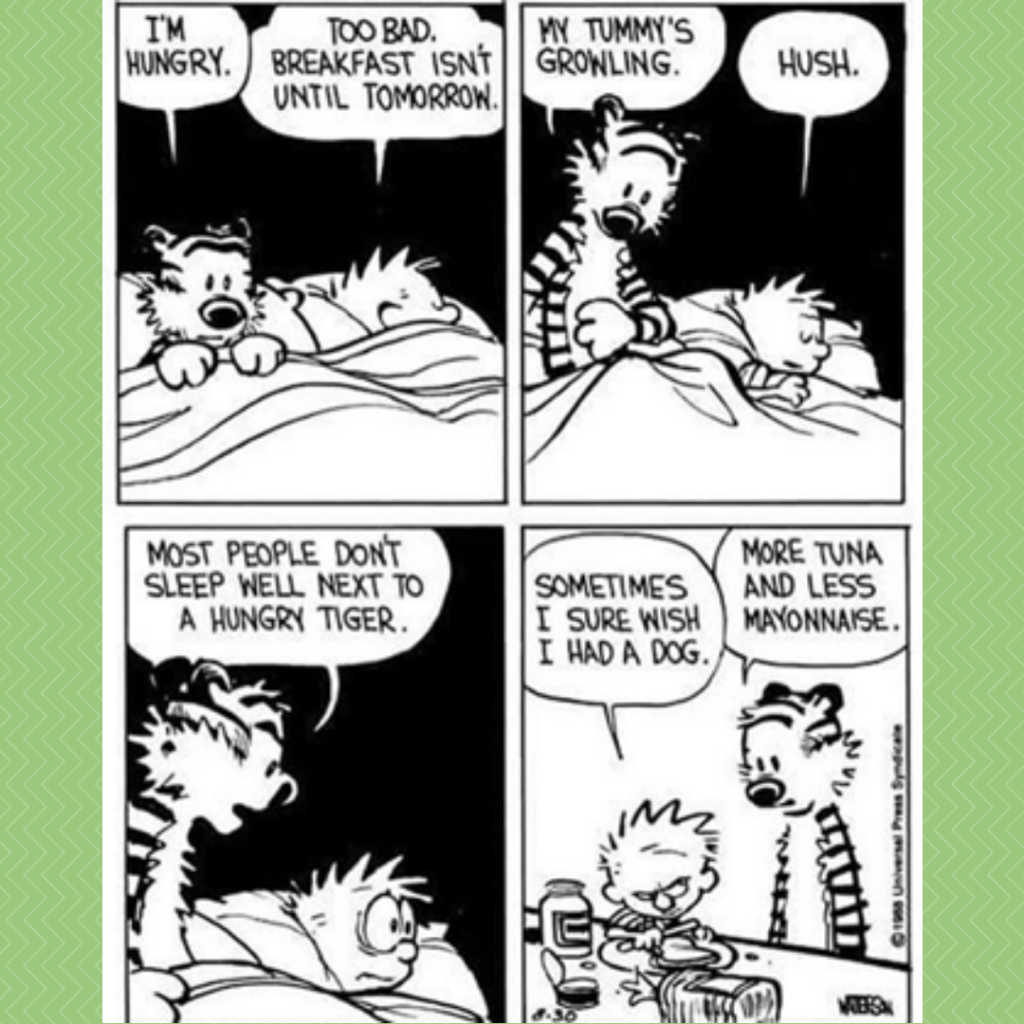 We eat for a lot of reasons – socialization, comfort, pleasure, stimulation – but perhaps the most basic reason is physical hunger! Our body uses hunger signals to encourage us to eat in order to gather and store energy for everyday living. But if you've ever been hungry and not felt totally full after eating something, you know it's not as simple as consuming calories. Sometimes we're hungry because we need energy, and sometimes because we have emotional needs. Either way, it's hard to feel full if you don't also feel satisfied.
Satiety is the sense of fullness or contentment that we experience when we have eaten enough of something to satisfy our hunger. Higher calorie foods can increase the sensation of satiety and decrease hunger, but other equally important factors include fiber, fat, and volume. More of these things helps you feel full faster and longer. Chewing your food thoroughly also helps to increase feelings of satiety!
A hormone called cholecystokinin (CCK) helps us register a sense of fullness through pressure sensors in the stomach; as your stomach fills up, CCK helps you literally feel full. Insulin, a hormone closely tied to blood sugar and energy, responds to this early sensation of fullness by making us start to eat less and less until we finally feel satisfied, at which point other hormones send signals that hold us over. This process gives our bodies time to digest what we've already eaten while our blood sugar gradually declines until we feel hungry again.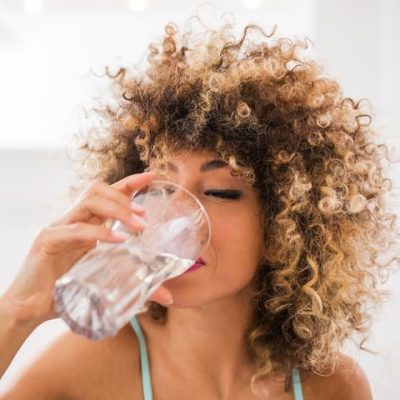 Just as hunger signals our need for energy derived from food, thirst signals our need for fluids. You may have heard that humans are mostly made of water, and it's true! Our bodies need water to maintain chemical and biological functioning for our brains, muscles, digestion, waste filtration, electrolyte balance – you name it, we need water for it!
You may start to feel thirsty after heat exposure, exercise, or going without consuming fluids for a period of time. Our need to hydrate fluctuates depending on our activities and exposures. This can be signaled by changes in blood pressure, sodium levels, or blood glucose. You might have heard that you need to drink 8 glasses of water per day, or half your body weight in ounces of water – but the truth is, it varies from person to person, from day to day. These are good starting points if you're still learning how to listen to your thirst signals, but it's okay to be flexible!
So, how can we notice these signals?
In the modernized world we've co-created, we can sometimes forget that humans are still instinctual creatures. We are born with a natural intuition about our body's needs which is informed by both internal and external cues, but we can lose touch with this intuition due to social and cultural factors that influence our ability to hear or interpret our basic physiological signals. It might take practice and patience for some people to re-learn how to listen to their body!
There are some common signs you can look out for. You might feel your stomach contracting or hear it making gurgling noises when you need to eat. You may also feel tired, have difficulty focusing, or feel a slight shakiness in your body. Some people experience hypoglycemia, which is an extreme version of these symptoms indicating an immediate need for energy. When you're full, you might notice that these sensations decrease and feel some pressure in your abdomen. With thirst, you might notice a dry mouth, headache, tension, or decreased awareness and cognitive functioning. If left unattended, thirst can develop into dehydration.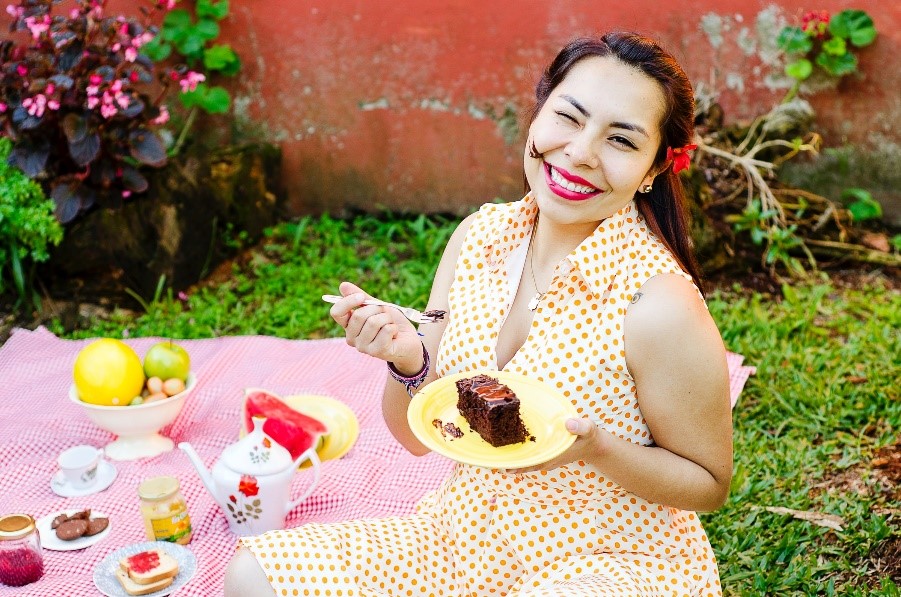 Do you feel hungry or thirsty all the time? Are you not sure how to recognize your own physical needs? Have you been confused about your cravings?
That's okay. With practice you can reconnect with your body's own personalized wisdom without judgment. Here are some small but powerful ways to get started:
Check in with yourself a few times a day for one week to rank your hunger and thirst on a scale from 1 to 10. This will help you establish a baseline for how easily you can currently interpret these signals.
Practice having a mindful moment before each meal. This can come in the form of prayer, deep breathing, a body scan – anything that briefly brings your attention inward without feeling overwhelming.
10 minutes after finishing a meal or drink, check in with yourself again. Are you still hungry? Thirsty? It's okay to go back for more!
Honor your body's signals for hunger and thirst, and give yourself grace when you miss them! Relearning how to listen to your body takes time, just like unlearning.
If you have questions or could use a little encouragement on this journey, I'd love to chat. Feel free to reach out at jasmin.conklin@nunm.edu.
February 22, 2021:
Potatoes
Potatoes were first grown in the Andean region of South America
There are over 100 types of potatoes varying in size, color, and texture
The Latin name for potatoes is Solanum tuberosum, loosely translating to "soothing tuber"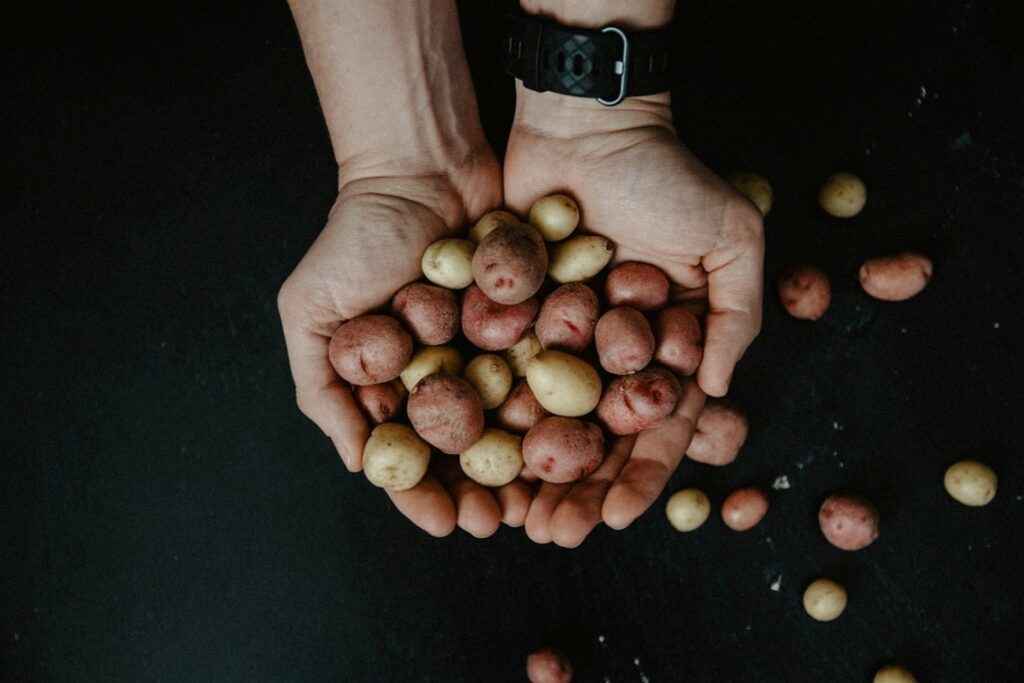 Potatoes are packed with goodness!
Potatoes get a bad rep! This humble plant is popular for being a versatile, filling, and comforting food. After hearing for years that potatoes are "diet wreckers" because of their carbohydrate content, it might be surprising to learn that they are actually low in calories and rich in health-promoting nutrients! Here are just a few of the reasons why potatoes could be a great addition to your diet:
Vitamin B6 is important for a healthy heart and nervous system, as well as for making red blood cells, serotonin, and melatonin. One cup of baked potatoes has a whopping 32% of the B6 you need in a day!
Kukoamines and Potassium support healthy blood pressure and cardiovascular health. Kukoamines are only found in a handful of foods, including goji berries.
Polyphenols reduce inflammation and oxidation in the body, making them both protective and supportive for various health conditions.
Fiber is key for helping you stay full for longer and feel satisfied after a meal. Fiber also supports gut health, healthy lipid levels, blood sugar regularity, and bowel movements.
And these are some tips for getting the biggest nutritional bang for your buck:
Leave the skin on! Potato skin contains up to half of the polyphenols from the whole tuber, as well as most of the fiber. Fiber
Double the antioxidant content of potatoes by getting them cold shortly before eating? Simply slice to ¼" thickness and stick them in the fridge for a day or two.
Microwaving is the most reliable method of cooking potatoes when it comes to retaining its nutrients. Boiling, baking, and steaming are comparable runners-up.
Opt for smaller potato varieties to optimize the ratio of skin to flesh, giving you a higher concentration of nutrients. Large, mealy potatoes like the Russet are less likely to keep you full and have high glycemic index ratings.
Enjoy the benefits of potatoes without causing a blood sugar spike by pairing with other fiber-rich vegetables and enough healthy fats and protein.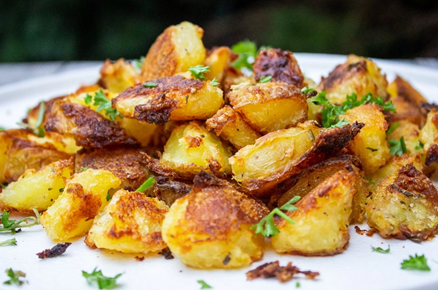 There's just something about a crispy potato wedge that makes me happy (you too?!) so I was thrilled when I tried this healthier spin on classic home fries. This recipe for Crispy Oven Roasted Potatoes from Two Kooks in the Kitchen gives you that crispy, comforting deliciousness without frying which helps to retain as much of the nutrients as possible. Try experimenting with different spice and herb combinations, like parsley, thyme, and mustard powder to keep things interesting.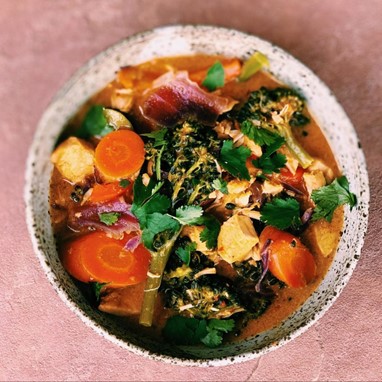 Curries are one of my favorite ways to quickly pull together a flexible and versatile meal.
You can pack in any combination of veggies alongside your protein of choice. Fresh, frozen, and canned all work!
You can go super simple with a pre-made curry sauce or try a more layered recipe where you build the curry flavors using spices from your pantry. Different cultures have different flavor profiles and spice levels for their curries, so just be aware that a pre-made Thai curry will taste different (but still just as delicious!) compared to, say, an Indian curry.
Curries are also a great "set and forget" option for slow cookers or Instant Pots.
This recipe for Potato Curry from Well Plated by Erin is a great example of a curry built by layering flavors. You could easily swapping out the chickpeas for cooked tofu or chicken and add whatever veggies you have on hand. Some of my favorite add-ins are broccoli, red bell pepper, mushrooms, and green beans. If you're starting with a pre-made curry sauce, like the Yai's Thai Coconut Curry we recently found at Birch, try this Instant Pot Chicken & Veggie Curry from Melissa's Healthy Kitchen; simply add 1" cubed potatoes at the same time as the chicken for a hearty and nourishing meal.
Do you have questions about potatoes? Did you try one of these recipes, or have another recipe you'd like to share? Send an email to jasmin.conklin@nunm.edu with "Birch Nutrition" in the subject line.
Tune in next week for more nutrition resources for your family. Thanks for reading!
Nutrition Engagement Intern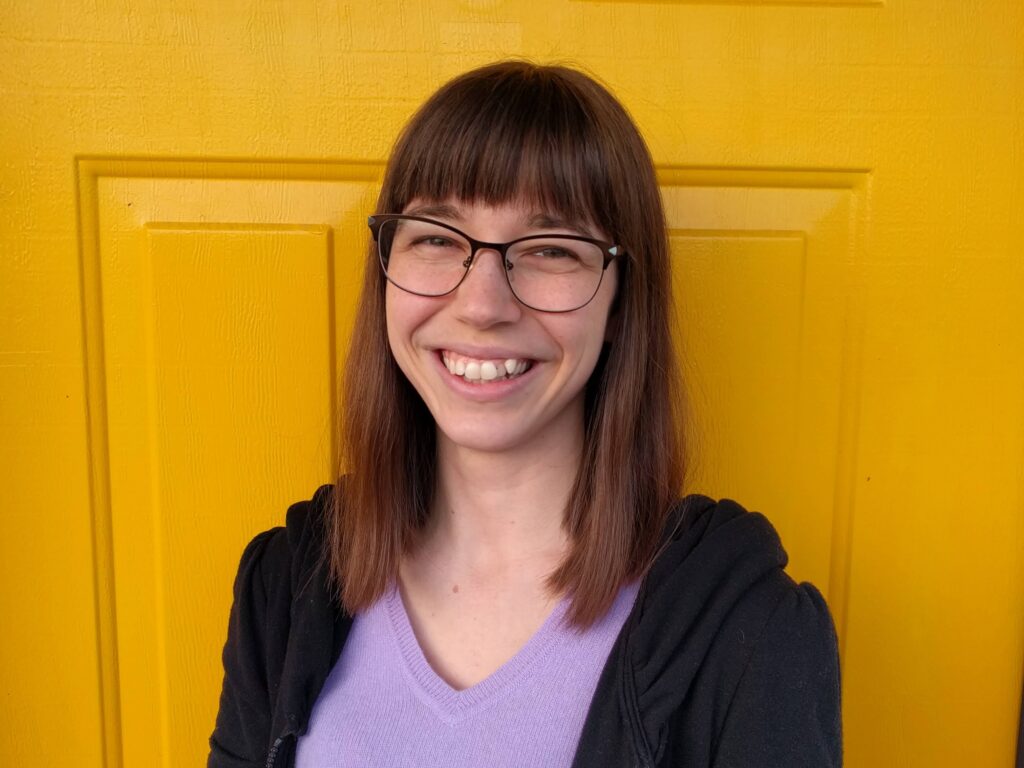 Jasmin Conklin is Birch's Nutrition Engagement Intern while she finishes her Masters in Nutrition from the National University of Natural Medicine in Portland. 
Her role is to support Birch families in maximizing their food resources and feeling their best. She'll be offering recipes, nutrition facts, and more. 
A little about Jasmin: 
In my opinion, nothing beats a good taco…but pasta is a close second!
Food has the power to heal, but everyone's needs are different! From nutrient density to food sensitivities to picky eating, I can help you figure out what works best for you and your family.
I'm a firm believer that our relationship with food matters just as much as what we eat.
I'm the oldest of five kids, so I know mealtime can be hectic! I love finding ways to simplify and bring balance back into nourishing my community.
My superpower would probably be empathy! I've had a lot of practice putting myself in other people's shoes and learning how to walk with them through changes.
Do you want to get in touch? Do you have suggestions for future blog posts? email jasmin.conklin@nunm.edu with "Birch Nutrition" as the subject line.