Thanks to generous donations provided by friends of BCS, we have a new book to offer participant families who have children at home and would like a resource that will help them teach their kids about values-driven money management and promote a healthy financial legacy.
Make Your Kid a Money Genius (Even If You're Not) by Beth Kobliner has the potential to serve your family well through each stage of your child's life, from preschool through college. The book has chapters on saving, earning, debt, spending, insurance, investing, giving, and specific advice on how to decide if a college degree will help your child get the job or career they want.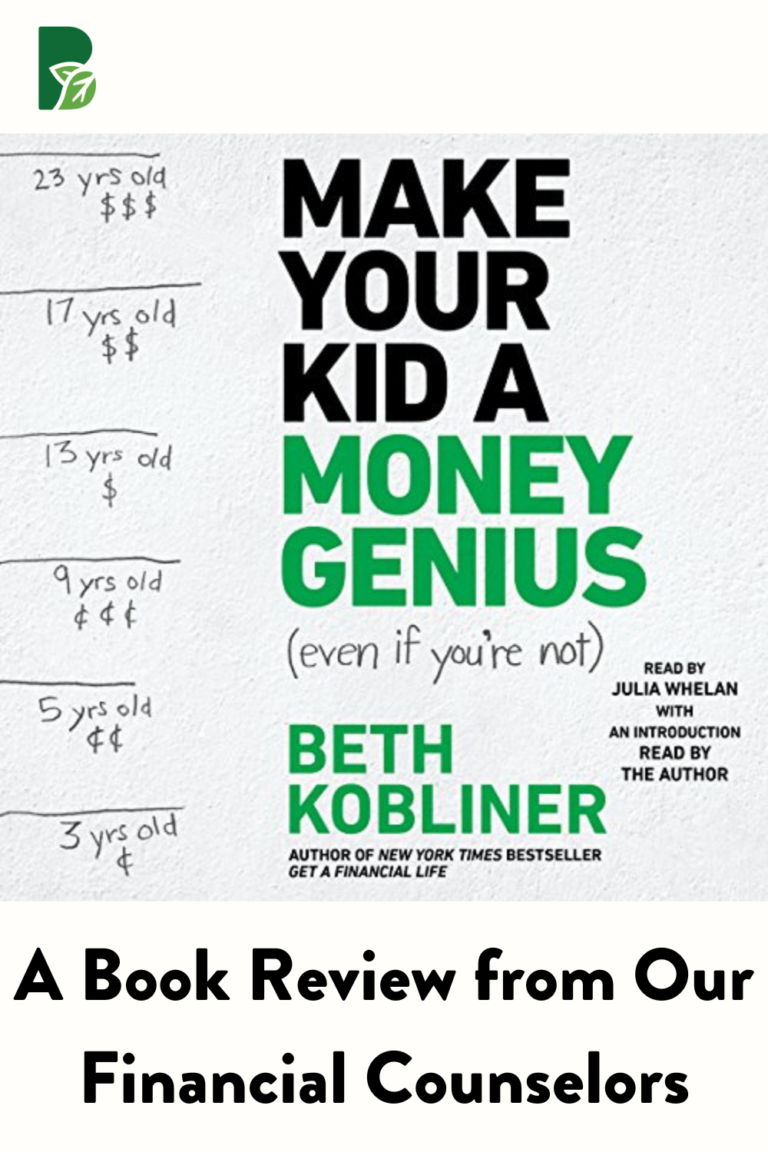 No matter how you grew up with money (scarcity mindset, stress avoidance, easy abundance) this book will help you rectify that approach for your own kids, helping you show them that money isn't taboo, but it is a tool that you can learn to use wisely.
Each chapter has sections for the age of your child(ren), and Beth describes what young children are able to understand based on their developmental stage. She suggests activities to help enhance their knowledge and gives tips on how to talk about money in a way that will intrigue them. There's also a handy section titled "7 Things You Don't Need to Tell Your Kids about Money."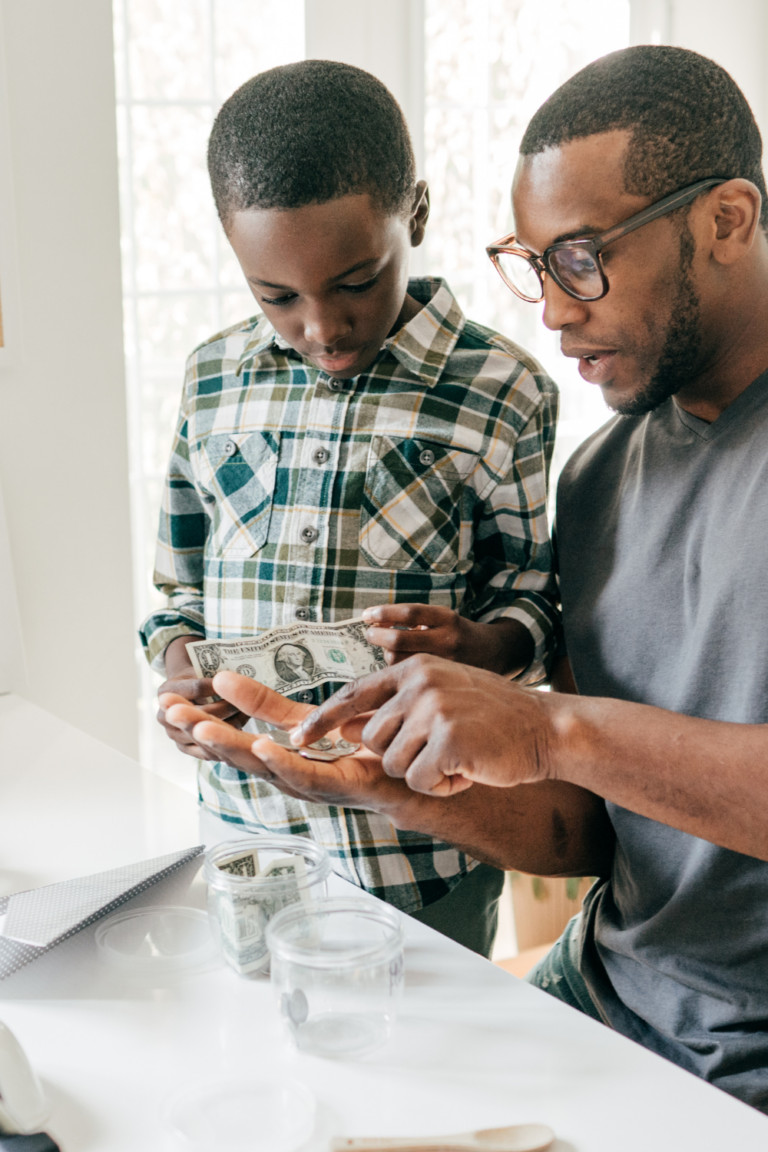 It is vital to establish a pattern of talking with your kids about important things, based on your Family Vision. Your personal history with money is the most fertile ground for finding lessons with morals–so don't be afraid to share! This book provides ideas for conversation starters around money, but it is up to you to initiate those conversations with your kids.
If you are part of our BCS program, be sure to connect with your financial counselor to get a free copy of Make Your Kid a Money Genius (Even If You're Not). If you want to purchase your own copy, you can find it here (not an affiliate link).