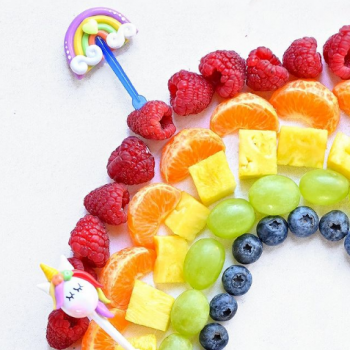 Last week we started talking about rainbow nutrition. Talking with children about the rainbow of foods we can interact with is a great way to alleviate picky eating by making eating fun. You've probably heard the phrase "don't play with your food," but remember that playing is one of the most important ways that kids learn!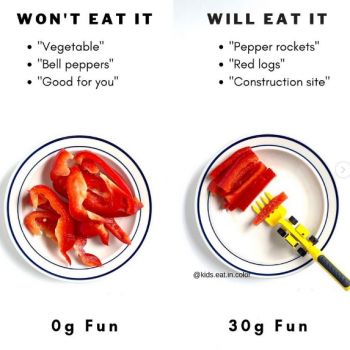 If you or your little one are excited or intrigued by the rainbow approach to nutrition, try having themed meals/days/weeks where you feature a particular color. @eattherainbow_kids organizes color-themed weeks on Instagram that offer lots of inspiration!
Make rainbow-themed food together! Some examples include rainbow fruit and/or veggie kebabs, pizza/flatbread, popsicles, veggie sushi, salads…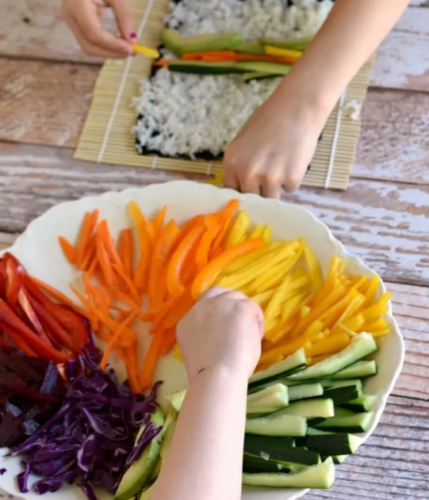 Watch this video Eat the Rainbow!: Nutrition Lesson for Kids from Maggie Neola, RD with your little ones. Follow it up with a coloring activity you'll find at the check-in station at Birch this week!
Ask how many foods of a certain color they can name, identify in-person, or find in pictures.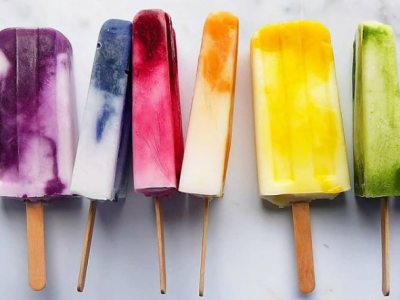 If you have any red foods in your home or garden, gather them. (This works with all the colors!) A rainbow scavenger hunt could be a fun setup for this. Together, look at each of the foods and allow space for sensory play and exploration. Invite them to tear or break off a piece (or cut it for them) so they can see and play with it in a non-intimidating but edible size.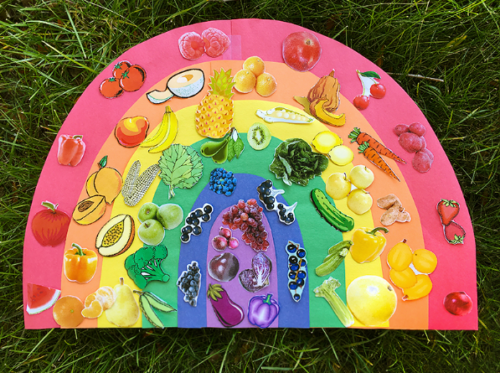 If you're missing some color groups, try this picture-clipping activity from Curriculum Castle instead! This would work with coupon booklets, grocery store circulars, magazines, or anything else you don't mind cutting into.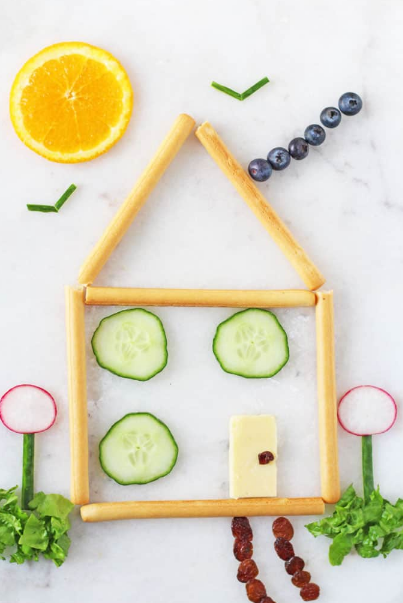 Make food art together! I'm constantly amazed at the creativity that comes naturally to children with even the smallest prompting. Their imagination is your ticket to helping them eat more diverse foods! Whether it's a landscape, stick figure, charcuterie rainbow, or the familiar ants on a log, sitting down together to make edible plate stories can be a fun snack or meal any time.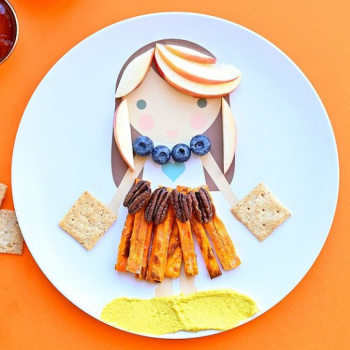 Language around food and nutrition can be loaded with unspoken assumptions. Ask yourself what first comes to mind when you hear that a food is "good for you". Is it less desirable? Flavorful? Interesting? Do you feel pressure to like and eat it? We know how kids respond to pressure… Instead of leaving it up to interpretation, talk about why foods in a color-group support healthy bodies in age-appropriate ways, as exemplified in this graphic from @kids.eat.in.color: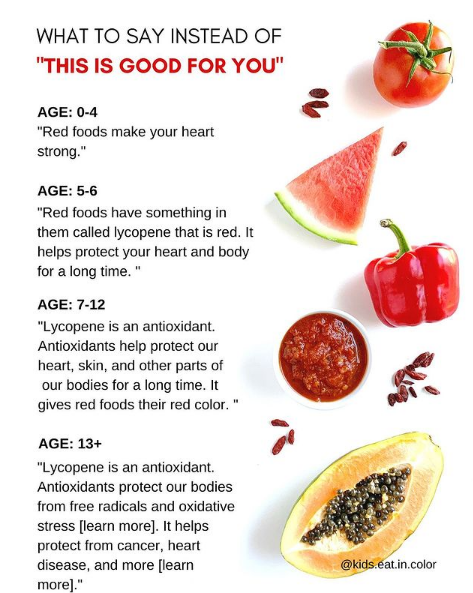 What other ideas come to mind for you? Remember, the most important thing isn't to do it perfectly…it's to have fun with it, together!