When the budget is tight, protein is often a challenge. Meat can be pricey, and you can only eat so many beans before paying a different price. Eggs are a fantastic solution to get the protein you need without paying too much. And at Birch you can often find them readily available in the cooler!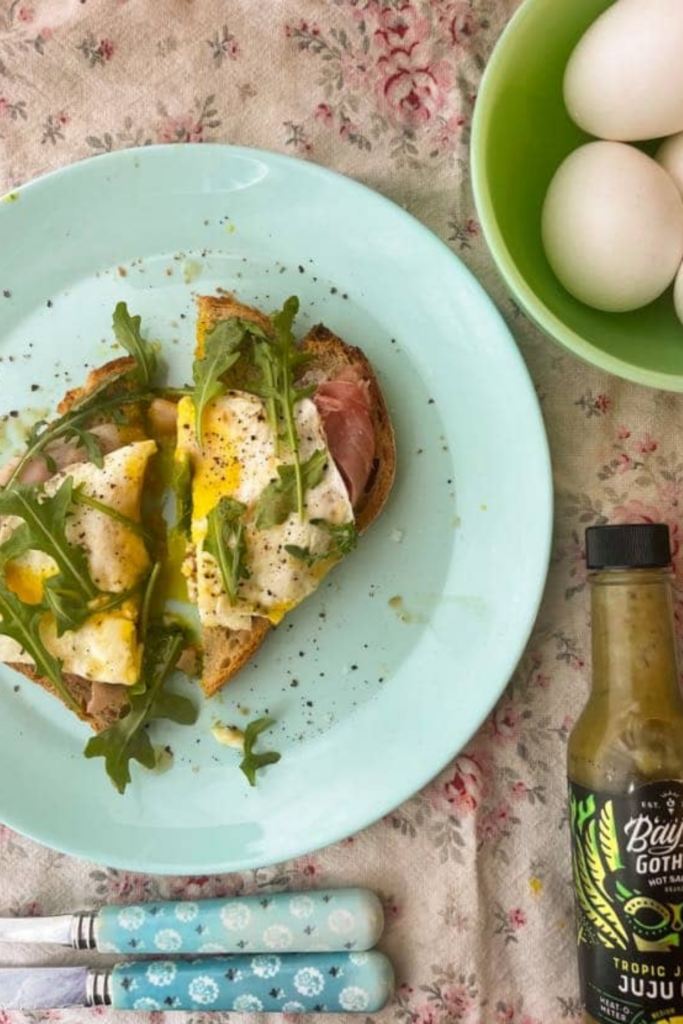 If you are like many of us, your life is busy. Between work and taking kids from place to place, there is hardly time to stop and eat, much less prepare a meal. 
Sometimes you might be so busy that you almost forget to eat lunch.  Luckily Sarah has another great tip for how to get the illusive midday meal in, and be sure to get the protein your body needs! Since BCS always comes through with fresh eggs, springy greens, yummy bread for toasting, and plenty of hot sauce to choose from, you have the makings of a delicious meal just waiting for you! 
Here is one of Participant Sarah's favorite quick go-to snacks … a deliciously runny egg on toast (sometimes with spinach or arugula, as seen here). It's really as simple as it sounds.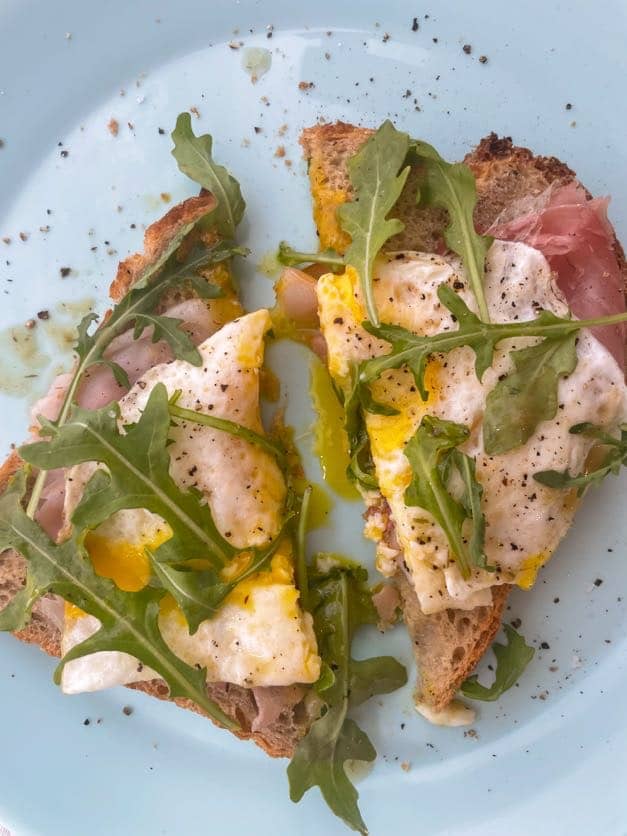 You simply toast your favorite bread, add in thinly sliced lunch meat (optional), fry an egg or two, and then top with arugula and your preferred sauce. You can sprinkle with some salt and pepper to enhance the flavors or just pepper if you are watching your sodium intake.
Not sure which hot sauce to go for? Here is a delicious option recently offered in the shop, Juju Guru! Can't find this one, no worries, there are always new hot sauce options popping up in the shop. You can find them towards the beginning of your shop before you enter the cooler.
Hopefully, this will inspire you to find other great healthy meals to prepare for you and your family using items you find each week when you shop.
Enjoy!
Calling All At Home (or outside of the Home) Chefs and Cooks
Do you enjoy experimenting with new recipes? Or maybe you stumbled upon a delicious combination of foods that you are itching to tell someone about? If you have simple recipes or food inspiration ideas to share, we are ready for them! Just email steph@bcsi.org or contact us here.
———-
Never heard of Birch Community Services? Find out more about this great program and if it's the right fit for your family!