Did you know that you can feed your whole family for under $10 by making beans and rice from home? Today we are sharing Brazilian Beans & Instant Pot Rice recipes from our Financial Literacy Class Assistant, Mélissa. Mélissa has lived in a variety of countries and cultures so these are some of her go-to recipes from Brazil!  
Let's start with the beans…
Brazilian Beans
2 cups dry black beans
4 cups water
1 head of garlic, minced
2 bay leaves
2 teaspoons salt
Soak the beans overnight in enough water to cover them by one or two inches. 
After soaking, discard the water and rinse the beans. 
Place the beans in your instant pot, or pressure cooker (alternatively you can place them in a slow cooker).
Add 4 cups of water to the beans along with the bay leaves. 
Cook the beans. If you are using an instant pot, cook for 1 hour. If you are using a stove top pressure cooker cook them for 40 minutes. If you are using a crock pot, cook them at least 12 hours.
When the beans are done cooking, sauté the garlic in a little oil or water until golden. 
After the beans are done cooking, add the sautéed garlic and salt. Simmer for 20 minutes. 
Mélissa prefers eating her beans freshly cooked, but leftovers are good too! Serve with rice, salad, and kale sautéed in garlic for an authentic Brazilian meal!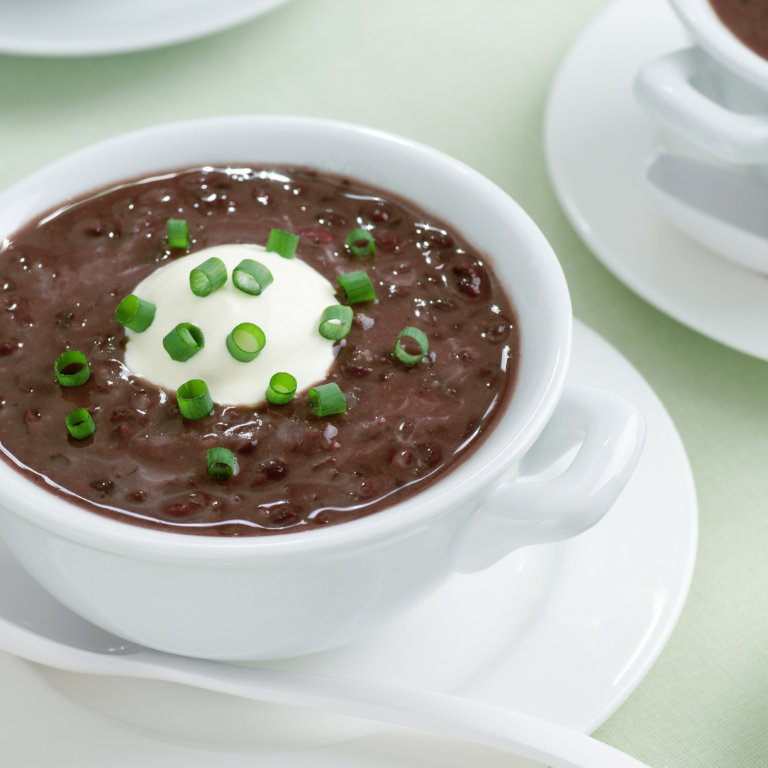 And then complete the meal with the rice…
Instant Pot Brazilian Rice
2 cups white Basmati rice
1/2 cup quinoa
5 cloves of garlic, minced
2 teaspoons salt
2 1/2 cups water
Rinse the rice until the water runs clear. 
Press the sauté button on the Instant Pot. Once the pan is hot, sauté the garlic in a little oil, until fragrant. 
Add the rice and quinoa to the pan, stir around.
Add the water and salt.
Close the lid (make sure to turn the valve to pressure), and press the rice button. When the rice is done, let it rest 10 minutes before opening the instant pot. You might need to release the pressure.
You can cook brown rice this same way. For each cup of brown rice, use 1 1/4 cup of water. Rather than using the rice button, use the multigrain one or cook 40 minute under pressure.
And in any additions and you have a meal that your whole family can enjoy!
Calling All At Home (or outside of the Home) Chefs and Cooks
Do you enjoy experimenting with new recipes? Or maybe you stumbled upon a delicious combination of foods that you are itching to tell someone about? 
 If you have simple recipes or food inspiration ideas to share, we are ready for them! Just email steph@bcsi.org or contact us here.
Not familiar with Birch Community Services?  Find out more about this great program and if it's the right fit for your family!